"The proof is in the pudding" is the old proverb. Concrete results and meeting the end sales goal is our proof at Riot. It's simple to show and measure success when our projects sell out. However, when we are looking to grow sales of services or products, there is much more to impacting the bottom line. We have put together a few brief case studies in our active industries to show you a bit of what we have been up to. This is our "pudding". We feel pretty lucky that our clients have nice things to say about us too.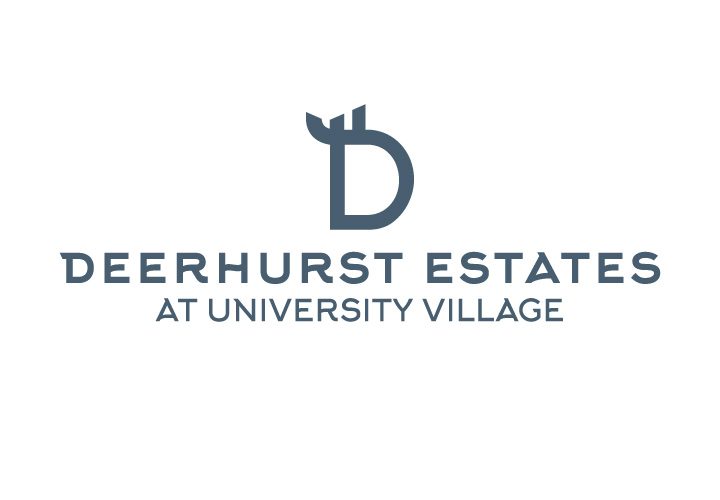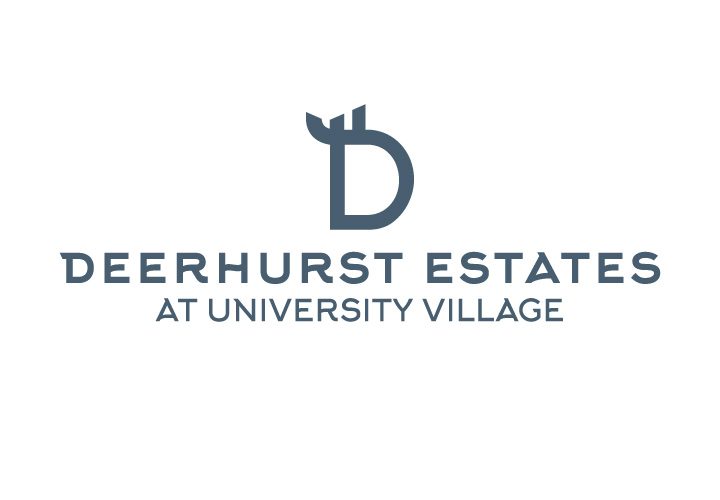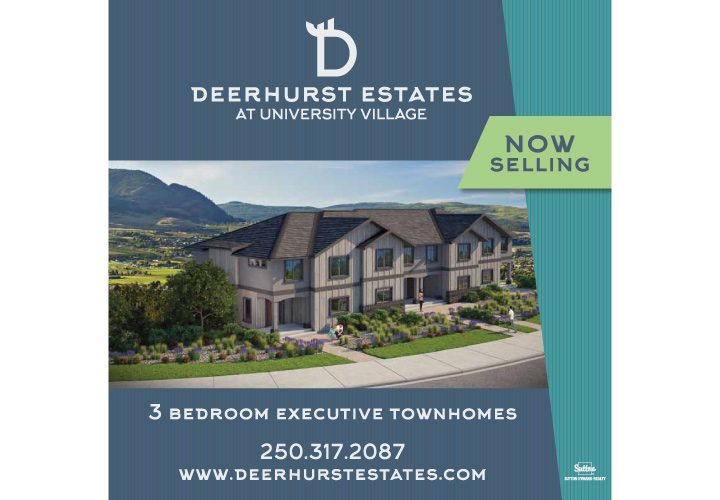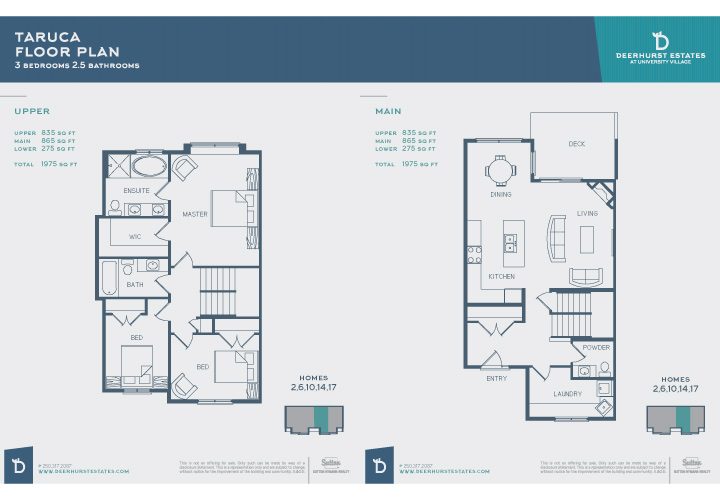 Deerhurst Estates at University Village
Deerhurst Estates at University Village, the first townhome community in the growing UBC District, required a new real estate launch and complete real estate development marketing program.
Riot developed marketing strategies that included a new brand that was compelling to the target market, digital marketing plan, advertisements/media buy, marketing collateral, signage, sales centre displays, print marketing/promo materials, events & sponsorship, database building, social media, and PR work. The digital marketing program alone for Deerhurst Estates drove nearly 45% of all lead referrals to the sales team.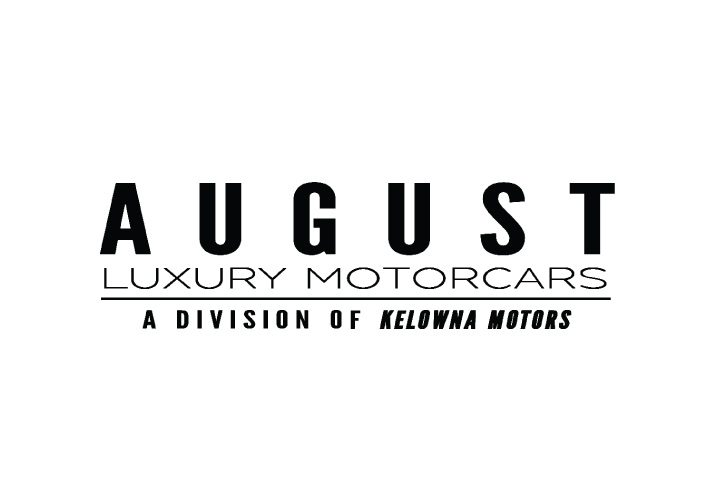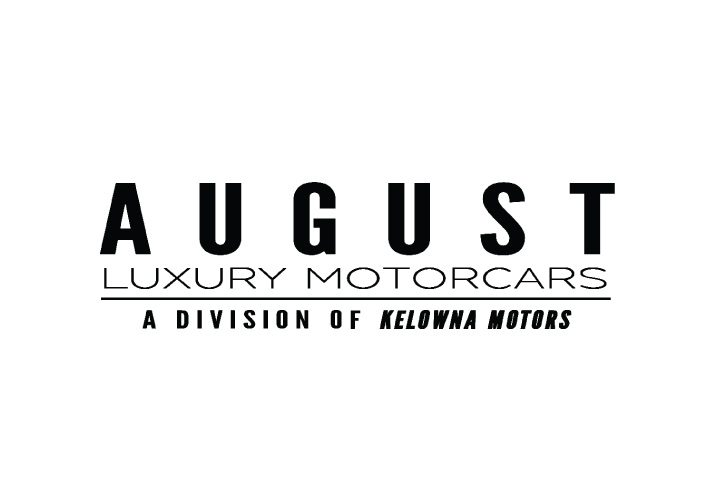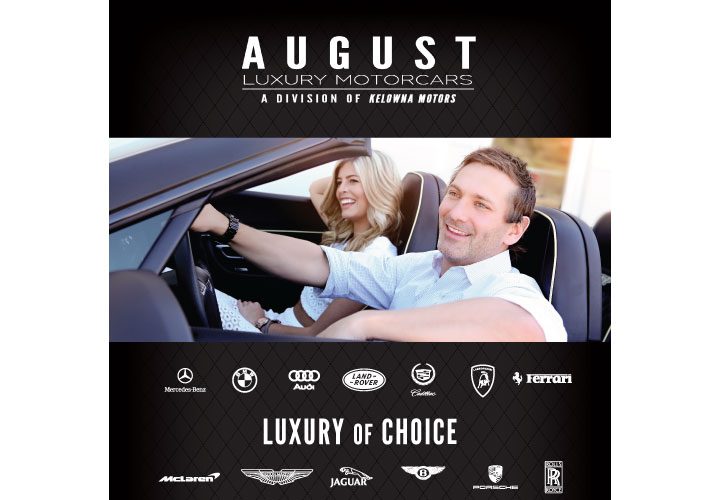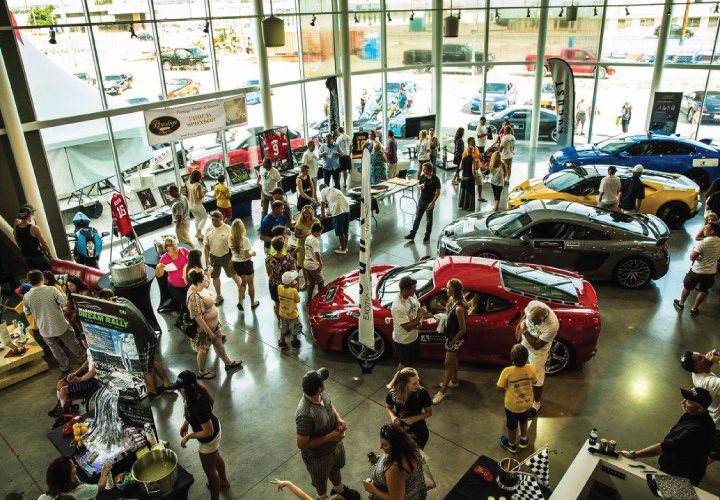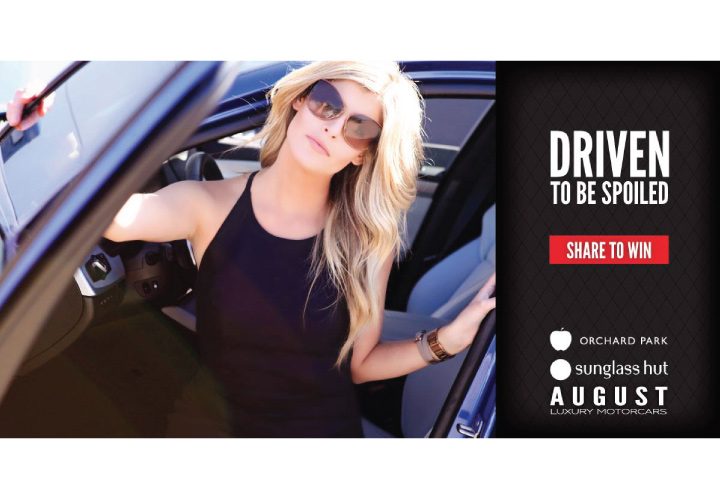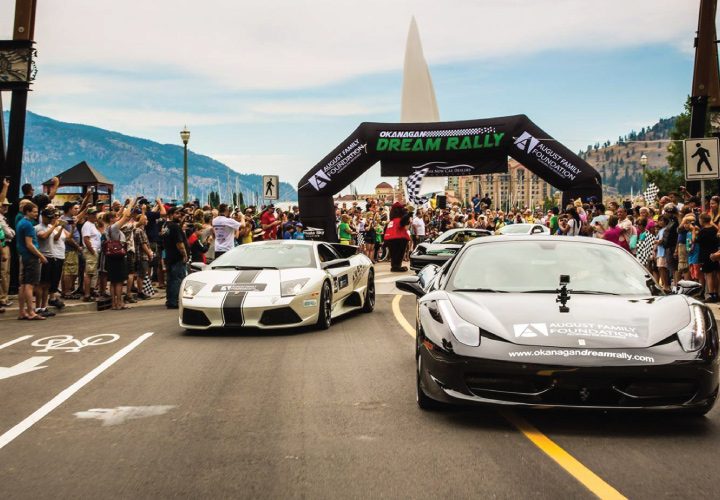 August Luxury Motorcars
August Luxury Motorcars, a used luxury car dealership, was looking to drive their brand, awareness, new buyer traffic, and multi-product sales for one year with Riot Marketing.
Program:
We strengthened the brand and drove traffic by creating a first-class experience with compelling messages, imagery, communication, events, signage, promotions and an in-house "lounge" experiences. We developed a marketing database as well as strengthened the online social media following, search engine marketing, search engine optimization, and digital presence.
The introduction of innovative purchase programs and offering amendments established competitive programs and interest from outside markets and local supportive networks. August gained exposure and involvement in over 37 local events and we established the inaugural professional flagship event. Sales of dealership products and other product offerings increased.
We launched and marketed the Rentals/Tours division to drive unique and targeted traffic. Exponential media coverage was obtained with various marketing programs.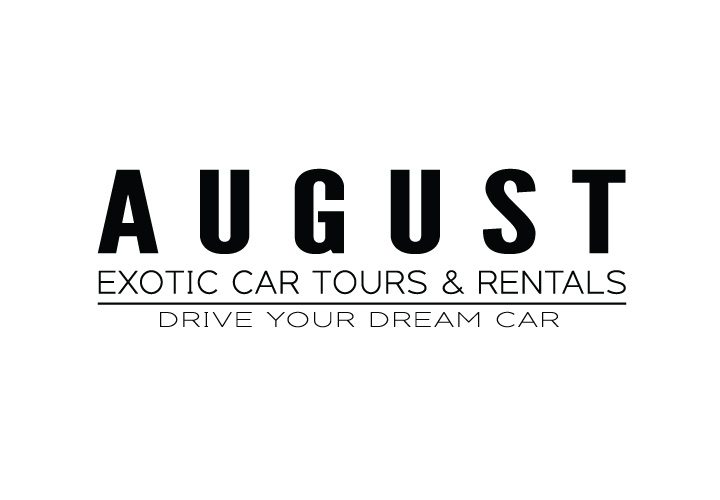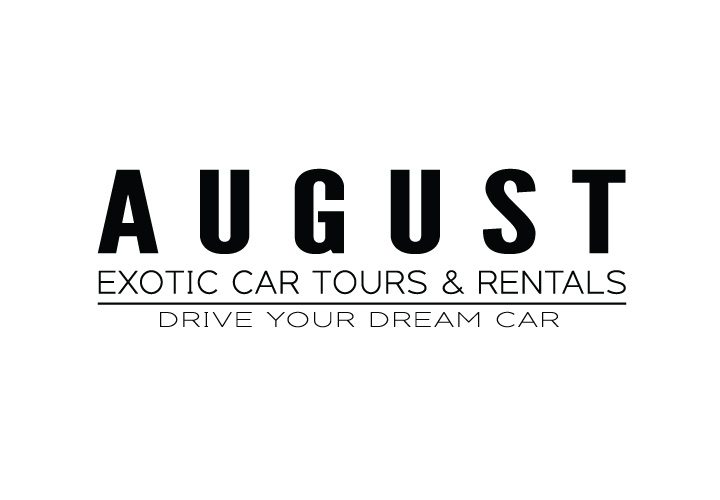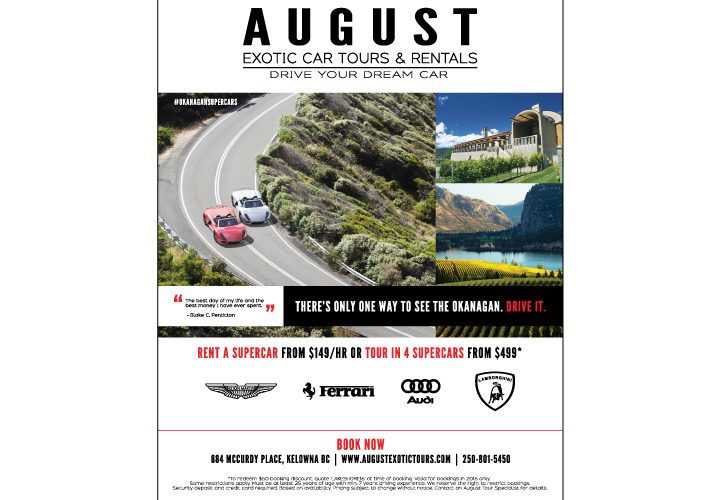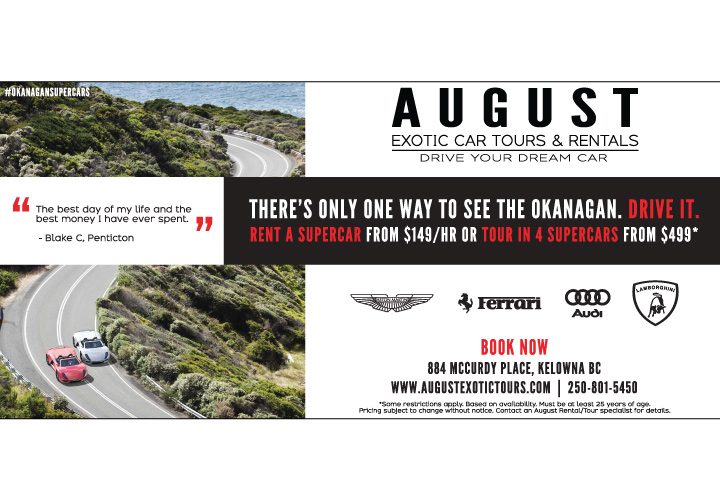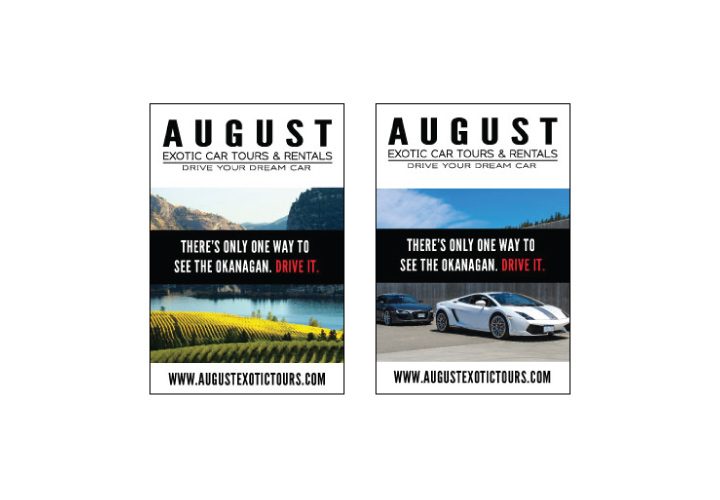 August Exotic Car Tours & Rentals
August Exotic Car Tours & Rentals was looking to drive awareness and bookings for the summer/fall selling season.
Program:
Riot Marketing profiled August Exotic Car Tours & Rentals in over 30 local events and created public relation opportunities that reached almost 40 print and online news publication sources locally and across Canada. We created compelling marketing collateral, digital ads & communication, new booking avenues/systems, as well as high profile locations for the product. A corporate selling program was introduced and executed. Launched #Okanagansupercars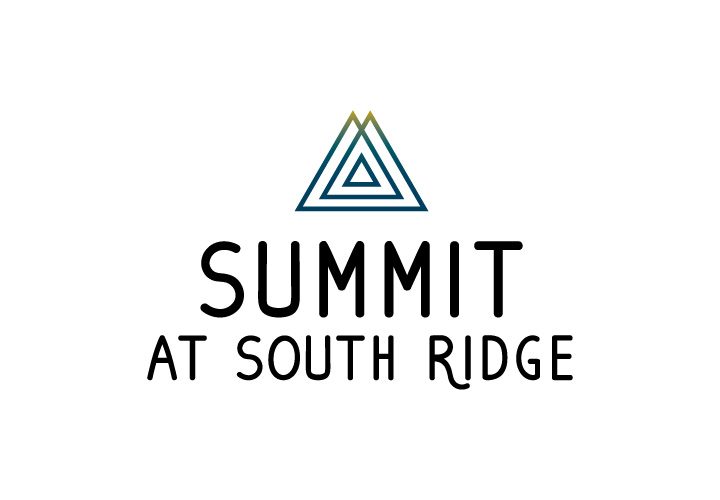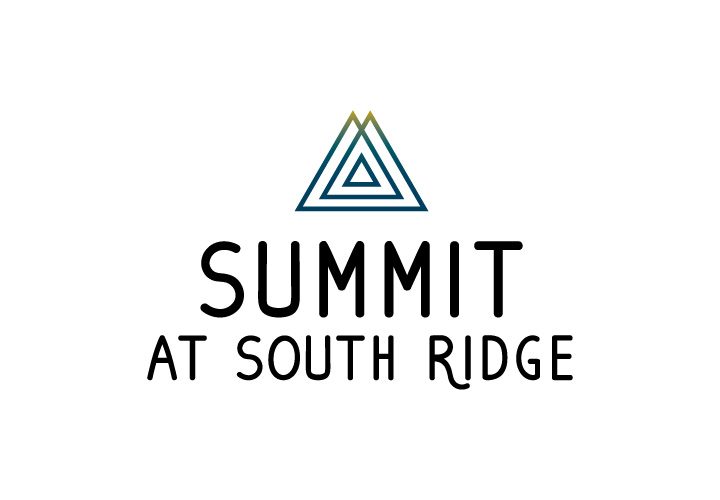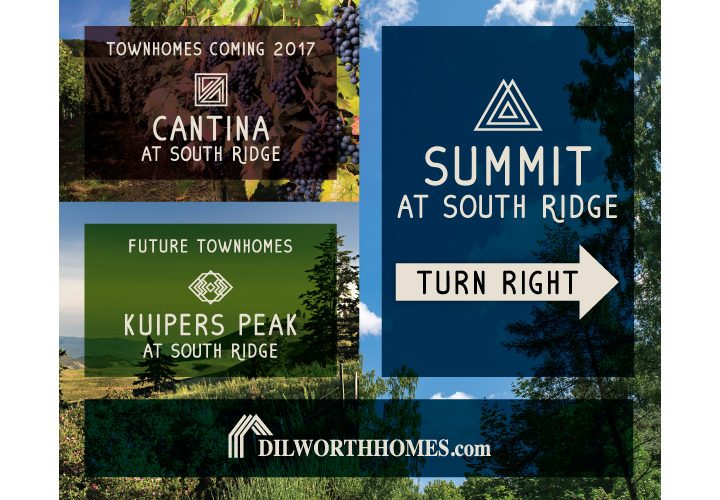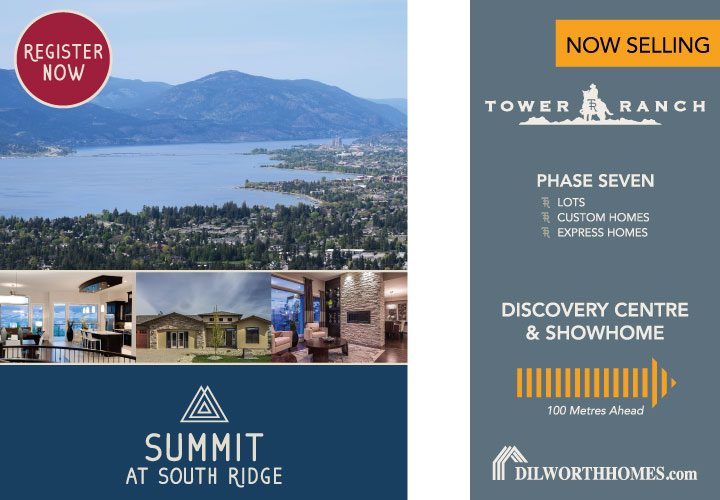 Dilworth Homes
Dilworth Homes & Riot Marketing have nearly a 10 year history, relationship and shared passion for growing communities in the Okanagan. Dilworth's full marketing programs are managed in-house at the Dilworth headquarters and Riot has helped launch many of their real estate communities into the local marketplace. Consultation, program elements, and marketing support are provided in many of their projects as it relates to creative development, programming, signage, collateral, advertising and more.
Riot Marketing provided an umbrella approach to Dilworth's marketing to encompass all eight of their residential communities in Kelowna. Created the branding for a collection of three Southridge neighbourhoods for Dilworth Homes in the popular upper Mission community of Kelowna. Recently rebranding of the Tower Ranch community and signage program to launch new homes and pre-sell their newest communities in the area.
"In essence, we believe that our marketing should cost you nothing."
– CHARM CASSON, OWNER RIOT MARKETING Inc.
WHAT OUR CLIENTS ARE SAYING
Rebranding our company and developing a new website that was reflective of our identity, our practices, and our evolving clientele has been a rewarding process for us. Riot Marketing understands our industry and took the time to understand the uniqueness of our business, as well as our immediate and future goals. Riot's marketing expertise combined with a hands-on and direct approach proved to be successful for our business.
As a growing family law firm and unique multi-service family group offering, the Riot Marketing team was able to position us uniquely, perfectly suited to our brand and personality that resonates with the comfort and confidence of our clients. Our website drives leads, serves as a great tool and support for our clients and affiliates for the broad range of services that take place at our office.